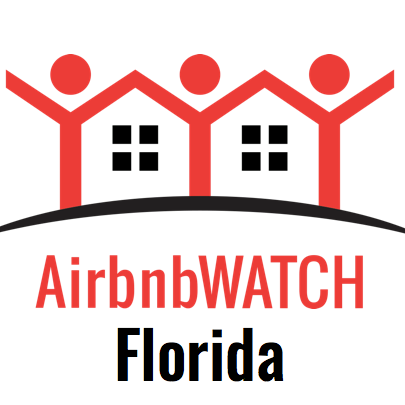 Legislative Update
Last week, the Senate Commerce and Tourism Committee approved an amended version of SB 1128 by a narrow 3-2 vote. Senator Wright (the swing vote) voted to advance the bill, stating that he intends to work with colleagues to continue to improve the legislation. Many members that have voted in favor of the bills in earlier committees have expressed similar reservations.
The newly-adopted version of the Senate bill begins to addresses many concerns; however, work still needs to be done to ensure meaningful protection of residential neighborhoods, as well as meaningful enforcement of short-term rentals rules. On that front, Senator Stewart introduced a "Bed and Breakfast Amendment" that would give some authority back to cities and counties. It earned the support of municipal leaders in attendance and while it was voted down, some version of that amendment is likely to reappear in the future.
As early as next week, both the House and Senate bills could be scheduled for hearings in their final committees – the Senate Rules Committee and the House Commerce Committee.
Many members of Senate Rules Committee have expressed serious concerns at previous public hearings. And, with only one more Senate Committee stop to go, please begin contacting Senators (contact info below) in advance of the hearing and ask them to OPPOSE the bill as currently drafted. 
As always, we will keep you updated on any developments.
---
Contact Lawmakers
Senate Rules Committee:

Suggested Talking Points:
I am contacting you today to urge you to OPPOSE SB 1128 as currently drafted. At a minimum, meaningful registration and data reporting by short-term rental operators and platforms should be required, as it is for every other commercial enterprise in the state. Not only does fail to do that but these bills nullify the few sensible rules that are protecting communities from being overrun by illegal hotels.
Please OPPOSE SB 1128 and protect our state's residential neighborhoods.
Sincerely, a concerned Floridian
---
In Case You Missed It  
On vacation rentals, learn from Arizona's mistakes, Orlando Sentinel
"After removing the ability of local governments to protect housing and neighborhoods from the onslaught of commercial investors buying up residential homes to convert into short-term rentals, the impacts have been devastating for cities and towns across Arizona. Arizona legislators are scrambling for the third consecutive legislative session to fix their vacation rental legislation that should have never been enacted in the first place. Now Florida could make the same grave mistake."
Protect neighborhoods, not vacation rental profiteers, Sun Sentinel
"Residential and commercial areas are zoned that way for a reason. When a property owner turns a residence into a business, that use is incompatible with the neighborhood. Previously, this happened with sleazy sober house operators – especially in cities like Delray Beach – who bought multiple homes on the cheap after the Great Recession. Many harmful effects follow, such as traffic and noise. Even local ordinances can be difficult to enforce. The League of Cities cites the case of Lighthouse Point. It has a noise ordinance, but absentee owners may not be aware of it and don't tell their renters. If police do respond, a new set of renters may arrive the next day. Responding to noise complaints takes officers away from more serious issues."
Rental home rule continues to be issue, Keys News
"The Florida-based Our Neighborhoods is currently fighting SB 1128 and recently sent out an email blast that details how the Arizona state legislators took away local control of transient rental regulation, but three years later reinstated local control after they realized it was a mistake to take away home rule. The email blast gives links to several news stories about a 2019 bill in the conservative Arizona Legislature that reinstated local governments' right to regulate transient rentals, a right state legislators took away in 2016. The legislators cited noise and other impacts to residents' quality of life and impacts to affordable housing as a reason to reinstate home rule. Much had changed since 2016, said the sponsor of a bill designed to give back local control."
Let locals set rental rules, News-Journal Online
"The legislature is currently considering new regulations, including HB 1011 and SB 1128, that would virtually strip all power from local governments to regulate the short-term vacation rental industry. These proposed bills are examples of state preemption that transfers authority from local governments and replaces it with top-down, overbroad, uniform control based in Tallahassee which applies universally and across the entire state for disparate communities such as Destin, Orlando, Miami and St. Augustine."
Florida lawmakers look to nix local regulations, Orlando Sentinel
"For Ernie Bach, a Largo resident and president of the Mid-Pinellas neighborhood association, problems will vacation rentals will be exacerbated by state-level regulation, and the grandfather clause won't be much help. 'What (cities and counties) passed before 2011 was insignificant because there were no big problems (then) to pass legislation on a local level,' Bach said."
Can Florida cities regular Airbnb, Tampa Bay Times
"That prospect frightens local officials like Michelle Berger, chief of staff to the mayor of Miami Beach Dan Gelber. Her city has hired 39 inspectors who work 'around the clock' to keep tabs on 'conglomerates who invade and invest in residential properties to create permanent vacation rental hostels,' she said. She warned that the bill's 'cookie-cutter approach does not work.' 'No level of oversight from Tallahassee would be effective against the predatory business tactics used by these investors,' Berger said. In this fiscal year, Miami Beach has investigated 368 vacation rentals alone."
Airbnb begins tax collection in Volusia County, Orlando-Politics
"Collecting and remitting taxes can be incredibly complicated. The rules were designed for traditional hospitality providers and large hotel corporations with teams of lawyers and accountants. For this reason, Airbnb has partnered with over 400 local governments throughout the U.S. to collect and remit taxes, making the process seamless and easy for hosts to pay their fair share while contributing new revenue for local governments."
Controversial vacation rental proposal on the move in Florida, Bizjournals
"But a parade of homeowners and local officials told the Senate panel that county and city officials are best-suited to ensure that regulations governing short-term rentals reflect what communities need and want. 'This is a major quality-of-life issue,' Sarasota Mayor Jen Ahearn-Koch said, adding that the impact of vacation rentals 'has been devastating on our communities.'"
Florida bill banning local vacation rental regulations edges closer to House floor, Apopka Voice
"Rep. John Cortes, D-Kissimmee, questioned that logic. 'Why get the state involved if we have cities and counties to take care of this?"'he asked. 'And now you're going to pay, what, a million and change? I just don't see the correlation of using the state when cities and counties were taking care of the problem.' Two members who agreed – Reps. Kimberly Daniels, D-Jacksonville, and Nick DiCeglie, R-Indian Rocks Beach – said without changes, they won't vote for it again."
Vacation rental bills tackled by Lawmakers in Tallahassee, Florida Daily
"'Short term rentals are best regulated at the local level,' St. Augustine City Manager John Regan said. Regan added if the state gets involved, home rule will be eroded. He and other local officials are opposed to giving the state control when it comes to regulating short term rentals."
Proposal that undermines ability of local communities to regulate short-term rentals approved, My Sun Coast
"Ignoring the pleas of dozens of local officials from throughout the state, the Senate Commerce and Tourism Committee approved the measure (SB 1128) in a 3-2 party-line vote. The bill, sponsored by Sen. Manny Diaz Jr., R-Hialeah, would 'preempt' regulation of vacation rentals, including licensing and inspection, to the state. Under current law, cities and counties cannot prohibit short-term rentals of residential properties. The measure would negate local vacation-rental ordinances passed since June 1, 2011. But it would let cities and counties impose new regulations so long as the rules applied equally to all residential properties, including private homes as well as vacation rentals."
Airbnb party house fined $100,00 during Super Bowl Crackdown on Miami Beach, Miami Herald
"There are 2,260 authorized short-term rentals in the city, but illegal rentals are routinely advertised on platforms like Airbnb. About 3,900 homes in Miami Beach are advertised on Airbnb, according to BNBVestor, an investor tool that scrapes data from Airbnb listings online. Those who advertise their listings online run the risk of being fined. Miami Beach's stiff fines are among the highest in the country. Violators of the city's prohibition of renting out homes in no-go zones may be fined $20,000 for each violation up to $100,000 for the fifth violation in 18 months. Since the city put its new fine structure in place in 2016, Miami Beach has collected just $729,850 of the $8.2 million in fines assessed."
Cape Coral residents against bill changing vacation rental laws, Fox 4 Now
"People living in Cape Coral call House Bill 1011 a bad idea since it'll take decision-making power away from local leaders. Instead it'll give the state of Florida the power to regulate short-term vacation rentals like Airbnb. Teresa Carr said she's even considered renting out her place for Airbnb. She said she would be able to keep things under control without state involvement. 'I don't want people wrecking stuff and disturbing my neighbors. I wouldn't allow it,' she said."
Controversial vacation rental proposal on the move, News 4 Jax
"Ahearn-Koch and other critics contend that such rentals, in many cases, have turned into commercial operations in residential areas. She pointed to the effect an Arizona law, similar to Diaz's proposal, had on Sedona, Ariz., where 30 percent of housing stock 'has become short-term rentals.' The 'great majority' of investors in short-term rental properties in the Miami Beach area 'are conglomerates,' according to Michele Puldy Burger, chief of staff for Miami Beach Mayor Dan Gelber. The city is concerned with protecting residents who've been 'subjected to all-night parties, drug-dealing and even human smuggling,' she said."
Bill to bring uniformity to vacation rentals on the move, Florida Politics
"The Florida League of Cities, the Florida Restaurant and Lodging Association, the Florida Association of Counties, a few specific cities and counties and a handful of neighbors of existing vacation rentals offered opposition. Democrats wanted anti-discrimination language, as well as language barring short-term rentals from affordable housing funds. Sen. Kathleen Passidomo, a Naples Republican who will lead the Republican caucus, cautioned that the Legislature 'can't just preempt. We have to preempt and set parameters.'"
Vacation rental regulations come down to local control versus state preemption, Your Observer
"In almost every Florida community that serves as a vacation destination, the issue of vacation rental housing is one of the hottest facing local government officials. We see it vividly here in the Sarasota area, especially on Anna Maria Island and on St. Armands and Longboat keys. It seems to come up at most public meetings in those places with discussions of complaints or calls for restrictions, and sometimes owners of vacation rentals speak out in their own defense."
Fast-Growing Hotel Disrupter Raises $30M As Its Business Model Gets Put To The Test, Bisnow
"The company's first project, a hotel in Little Havana, earned 4.5 stars on both Google Reviews and TripAdvisor, with guests lauding the chic aesthetic and rooftop bar. But some customers complained about thin walls and low staffing. 'An alarm went off in the middle of the night and yet NOBODY was in the lobby. Guests all over the place and nobody to tell us what's going on,' one reviewer complained."
Why airbnb is making it harder for Miami locals to find a place to rent, Miami Herald
"Data provided by Airbnb indicates the number of entire homes listed on the site for Miami-Dade has jumped 33 percent since 2017, up to around 13,500 today. In the current market, Miami landlords and property managers can make an average of around 40 percent more renting entire homes or apartments to tourists on Airbnb than renting to locals on annual leases, according to BNBVestor. In areas like South Miami and North Miami Airbnb yields up to 62 percent and 51 percent, respectively, more per month with rates around $140 a night. The problem for locals: More houses, apartments and condos available on home-sharing platforms translates into fewer options for those who live here full time. As Miami-Dade faces a crisis in housing affordability with a 130,000-unit deficit, as many as 13,500 existing units in good condition sit unavailable to the people who need them."
Controversial vacation rental proposal on Florida Senate, Florida Today
"But a parade of homeowners and local officials told the Senate panel that county and city officials are best-suited to ensure that regulations governing short-term rentals reflect what communities need and want. 'This is a major quality-of-life issue,' Sarasota Mayor Jen Ahearn-Koch said, adding that the impact of vacation rentals 'has been devastating on our communities.'"
St. Augustine homeowners weigh in on vacation rental proposal in Florida Legislature, WJCT
"Sheila Duffy-Lehrman, a Miami Beach homeowner, said the issue is 'very personal' for her and her neighbors. 'For over four years our neighborhood has been rocked by vacation rentals,' Duffy-Lehrman said, rattling off a list of woes, including a 'lost guy trying to break into our home' and her daughter being 'propositioned by leering strangers.'"
---
About AirbnbWATCH
AirbnbWatch is a project of American Family Voices, bringing together a collection of organizations dedicated to a common goal: Protect communities and travelers by exposing commercial operators who use sites like Airbnb to run illegal hotels in residential properties under the radar and by making sure all hotel businesses play by the same rules.