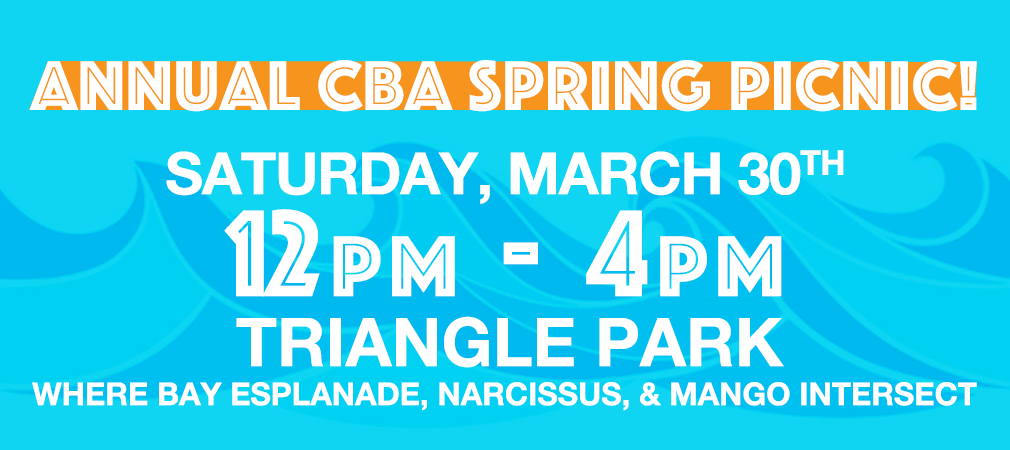 Join us in celebrating Neighborhoods Day at the Annual CBA Spring Picnic!
This year, we are so lucky and excited to say that we have the VERY talented Chef Franke catering our picnic! You can find him on facebook at Chef Franke Lee or check out his website: frankleedelish.com
 
MENU
Blue crab beignets
Thai chicken curry
Chopped Thai salad
 
As usual, we are inviting guests to bring any dish they'd like to show off to add to the occasion as well as a chair.
We will have lots of special visitors stopping by – First Responders, City Officials and more! We're looking forward to seeing everyone and enjoying some lovely Floridian sunshine, hope to see you there!