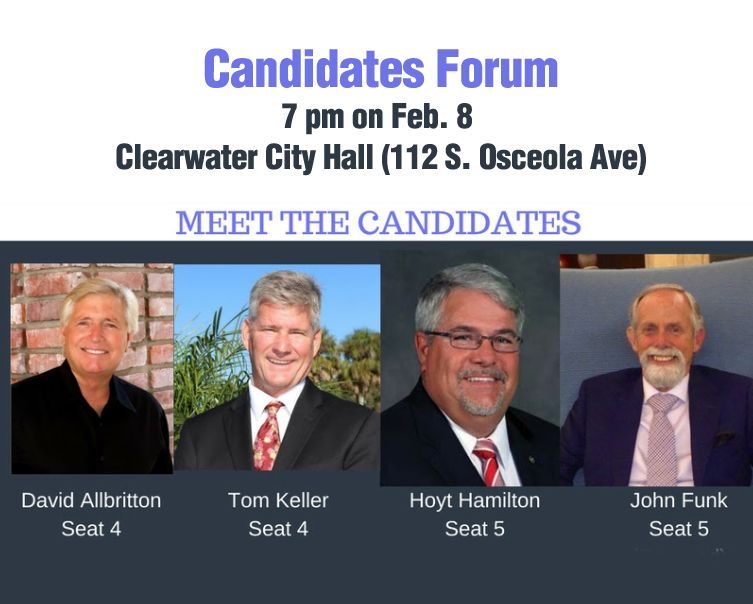 The city of Clearwater's General Election will be March 13, when Clearwater residents will vote for candidates running for seats 4 and 5 on the Clearwater City Council. Residents will vote for David Allbritton or Tom Keller for Seat 4, and they will select either Hoyt Hamilton or John Funk for Seat 5.
Residents can learn more about those running for City Council at a Candidates Forum scheduled for 7 p.m. on Feb. 8 at Clearwater City Hall, 112 S. Osceola Ave.The event will be broadcast live on C-View TV and will also be available via streaming video through Election Day at myclearwater.com.
For questions about Clearwater's election, call the Official Records & Legislative Department at (727) 562-4090. To find out where to vote, visit the Pinellas County Supervisor of Elections Office at votepinellas.com.