Join us in celebrating Clearwater Neighborhoods Day! This Saturday, April 8th from 1-4pm in the open lot between 824 – 836 Bruce (just North of Verbena).
We will have a great sampling of food this year from a couple of the new restaurants:
Jamminz Beach Bar and The Floridian, check out the menus: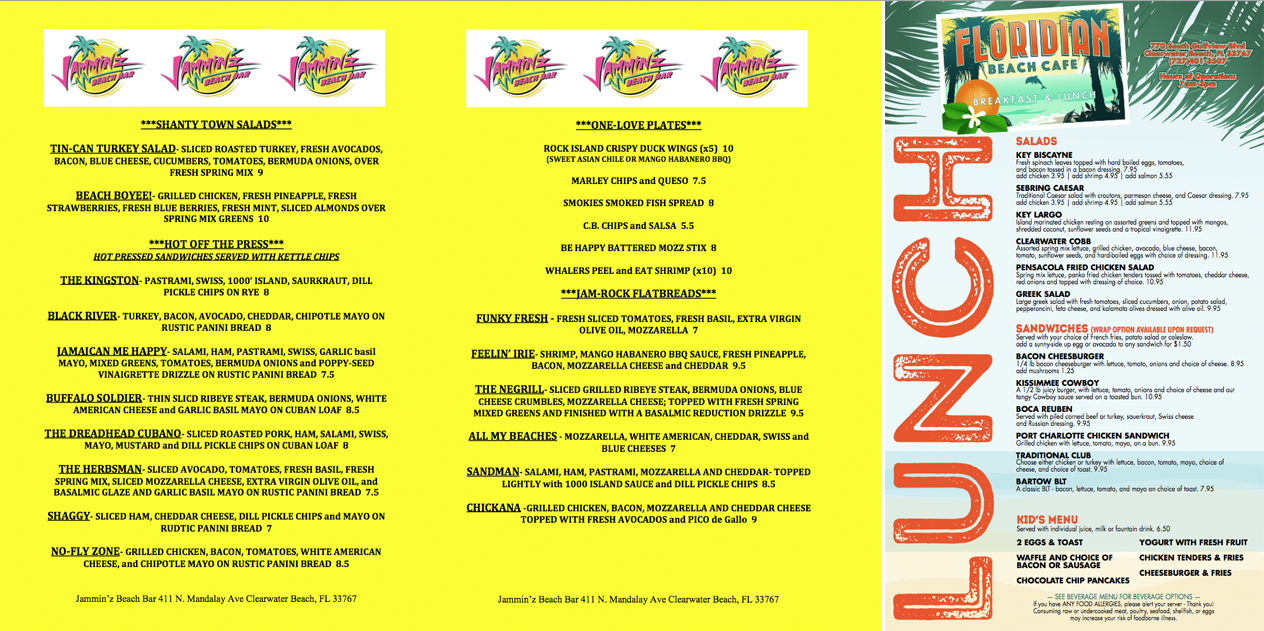 Members, please bring a side to share and KONA Ice should be stopping by for dessert!
Our local firefighters and police officers will be in attendance and as always,
don't forget to bring a chair!!